This is where you get the dirt on all of the faces in Stick Saga... After looking through this page, you SHALL be a STICK SAGA MASTER!! Or not, but look through the characters and email any questions or comments to stick_saga@hotmail.com
Name: Bubs
Appeared in Episode: One
Description:
Bubs is a crazy stick with a sword who wants to kill Bobby for no reason. He hasn't appeared in any other episodes because he's in prison. Yeah, that's it, prison...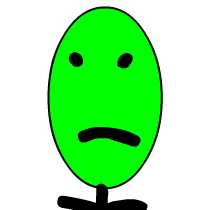 Name: Bobby
Appeared in Episode: One
Description:
Bobby is a hopeless Green Stick who has no clue what is going on. All he can utter are things like: "Oh no...damxXorz guy with sword run me at die soon ooh!" and "STFU11!!". As you can see he's not really a coherent kinda guy, but we won't see him anymore because Bubs killed him. *tear*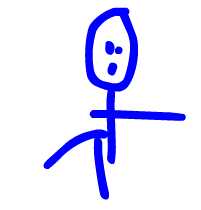 Name: Richie
Appeared in Episode: Two
Description:
Richie is a sad stick indeed... you see he has this slight problem, being that his legs aren't attached to his body, thus he is unable to run from homicidal maniacs such as Terance. But, being a good jumper he was able to avoid Terrance in Episode Two by leaping over him!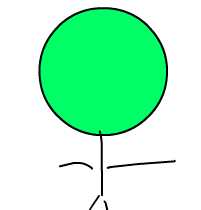 Name: Terrance
Appeared in Episode: Two
Description:
Terrance is a slightly insane and homicidal and felt he had to pick on handicapped people such as Richie, thus he tried to kill him but Richie (being the leaping lizard that he is!) was able to jump right over him! That's the last we've seen of Terrance...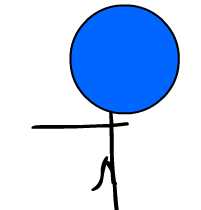 Name: Bill
Appeared in Episode: Three
Description:
Bill is a normal stick, but he suffers from a slightly homicidal streak like several other sticks in this land... Noone yet knows why... He enjoys talking in the same strange near-nonsensical way as most sticks and kicking people in the face.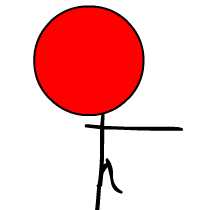 Name: Ted
Appeared in Episode: Three
Description:
Ted is a humourous kind of guy, and is prone to strokes of accute philosophical ingenuity, for example he once said, "My mom a truck and a bar of soap". But most of the time he just says internet lingo like "STFU!11!!!!!11".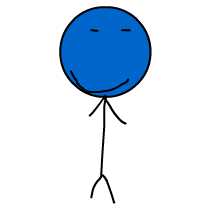 Name: Coolblue
Appeared in Episode: Four
Description:
Coolblue is kind of self centered, the first line he uttered in the Episode was "I is cool." He says random things that don't seem to make much sense, at first, but under all of his nonsense, he is actually revealing the meaning of life... as is clearly evidence in this quote: "You is pee now!11 A horse, a pieace of chees and a cake full of adynamite!11!!!"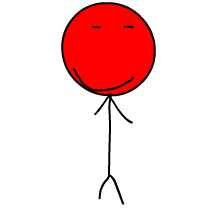 Name: Redhead (you have such a dirty mind!)
Appeared in Episode: Four
Description:
Redhead is very protective of his ego, and to not be let down by Coolblue's affirmations of his coolness, Redhead assures him that he is not cool and he is in fact bumpercars. When he gets fed up with people, he is apt to urinate on the floor, be him outdoors, indoors or incourt.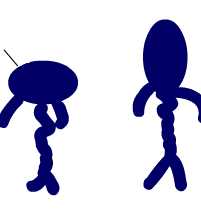 Name: Chip and Cherry
Appeared in Episode: Five
Description:
Chip is an easily bored stick. When he gets bored he is apt to challenge people to fights or battles, but Cherry being a peaceful stick, is apt to refuse... They are a match made in heaven!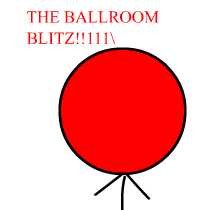 Name: Red
Appeared in Episode: Six
Description:
Little is known about Red... other than he has an acute obsession with music, and enjoys to shake his thang wherever he goes! In Episode Six, he boogie-oogies to "The Ballroom Blitz".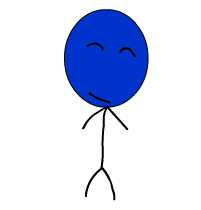 Name: Blu
Appeared in Episode: Six, Seven and Eight!
Description:
Blu and GrEeNz are the recurring characters thus far in the series. Blue is the calmer of the two, and he enjoys watching his favourite show Snake Testicals X whenever he can. When he gets fed up with GrEeNz, he is apt to projectile defecate in GrEeNz's face, and enjoys to yell things like "LOL!1! POOP SHOOT!!11" as he does so. He doesn't understand some things very well, but that doesn't phase him, because he is never without moral support for his best friend GrEeNz!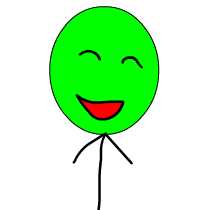 Name: GrEeNz
Appeared in Episode: Six, Seven and Eight!
Description:
GrEeNz has adopted the Chatroom-lingo full time and always speaks in it. He usually spouts random things such as "rofl!11! MONKEYS AND ACORNS!1!!" And he has adopted Blu's ability at projectile-defecation. He defecates on Blu's living room floor without thinking twice about it! He loves to watch STX with Blu and like Blue, Scrotu is his idol.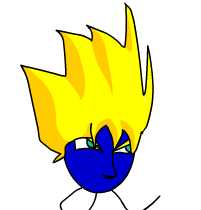 Name: Scrotu
Appeared in Episode: Seven
Description:
Scrotu is the hero of Snake Testicles X. He fights evil while yelling quotes from David Bowie songs and other random things out for no apparent reason, the true reason is that it helps him FOCUS HIS POWERR!111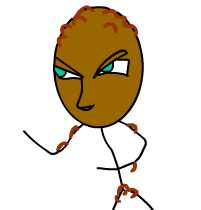 Name: Pubes aka Pube Z
Appeared in Episode: Seven
Description:
Pubez is Scrotu's arch nemesis! Why? Because he rivals him in power level, thus he must be evil!! Pubez is a very sarcastic kind of stick, he likes to poke fun at Scrotu before fighting him and even defecates to enhance his "poking". He fights in the same style as Scrotu and like Scrotu, he likes to yell out random things to ENHANCE HIS ULTRA-MEGA POWER LEVEL!! OMGOSHZ!11! OMGOSHZ!!111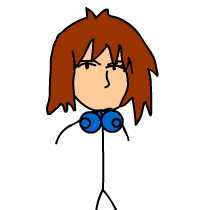 Name: Jane
Appeared in Episode: Eight
Description:
Jane is THE hottest pr0nstar on TV, friends and neighbours. She may have gotten D's at school, but she has a bra-size of D as well, and that's all that really counts in the business! She plays low IQ female roles, but she sure knows how to put on an.. interesting.. SHOW!!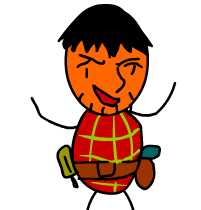 Name: Plumber Pete
Appeared in Episode: Eight
Description:
Plumber Pete has a really bad hillbilly-like attitude, but he's a very popular pr0nstar. He has appeared in movies such as "Pipecleaner 1 - 10" and "Super Pete Brothers". Although, like Jane, he is a horrible actor, when it comes to the love-making scenes, he sure knows how to put on a (strange) show!!